When students on the University of Missouri – Rolla (now Missouri S&T) campus in the 1960s weren't listening to class lectures or lab recitations, their thoughts turned to music, and part of their soundtrack came from a student band called the Jaguars.
Formed in 1964, the Jaguars were a group of students from S&T, Rolla High School and Dixon High School. After winning the "Campus Talent 1966" competition the group went on to provide party music for a decade's worth of Miners.
Between graduations and a very active military at the time, there were continual changes in the band's line-up, but the music continued.  Fast-forward to 1969, when there was a name change to Miller's Cave.  This evolution played at many University events, eating-club and fraternity parties, as well as many gigs in Fort Leonard Wood, Columbia, and St. Louis.  Miller's Cave became the house band at a local club called The Iron Mug.
By graduation at the end of 1972, all members were heading out to for their future endeavors.  Their common bond between Rolla and music kept many members in touch throughout the years.
As a crazy experiment in 2017, and after hundreds of emails, the members of both bands got back together for St. Pat's in Rolla.  That was the beginning of the reincarnation, now known as JMC50.  (That's Jaguars & Miller's Cave – 50 years!)
The band has added some great second generation musicians in an effort to keep the music alive.
Unlike many bands from the 1960's and 1970's who have only one or two original members, all JMC50 band members are originals, plus three from our second generation.
Not all JMC50 members are full-time active in our current line-up.  We do honor them for their contributions to the Jaguars and Miller's Cave and for making the music come alive in past performances!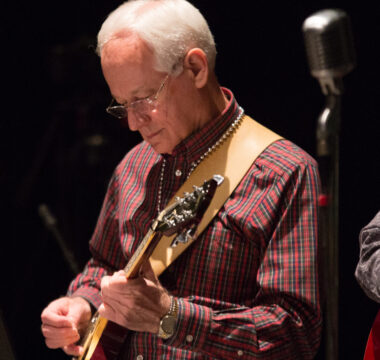 Don formed the band with two friends and an acquaintance after a chance meeting at a music store in Rolla, Missouri when he was 16 and still in high school.  The band searched for a name and ended up choosing Don's guitar for the namesake. It was Jaguar, made by the Fender company.  At first, it was guitars, bass and drums.  All the songs were instrumentals, but there were requests for vocals so that was added.  As time went on, horns and keyboards were added, forming the base for all the years to come. There were several personnel changes as people graduated from high school and entered careers or college.  At this point, most of the new members and most of the band jobs started coming from UMR. The Jaguars' first big break came in 1966 when they were featured on a campus talent TV program. From then on, the Jaguars were in constant demand by fraternities, cooperative eating clubs, private parties, college functions and entertainment for military events at nearby Fort Leonard Wood. Don continued with the band through 1966 and occasionally in 1967.
He now hails from Houston, Texas and sometimes plays with the band.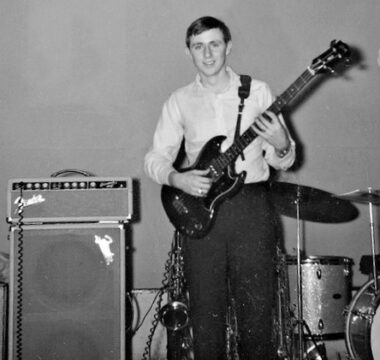 Don Copeland (Don2) and Don Bowman (Don1) were the very beginnings of the Jaguars.  Don1 talked Don2's dad into buying him a bass so they could play the music of the Ventures.  Then he taught him how to play it.  They were freshmen in high school.
Don2 played through some of the many line-up changes that occurred in the band, until he left for the military after graduation from high school in 1966.  He served two tours of duty in Viet Nam in the Army.  Using his GI Bill, he graduated from Pacific Oaks College with a B.A. – then re-enlisted, this time in the Marine Corps.
He was commissioned in 1974, and went on to earn his wings, attended Top Gun School and flew F-4 Phantom fighters while on active duty.  He received a Master of Science Degree in Education Administration in 1988 from Pittsburg State University (Pittsburg, KS) and began a career in teaching.
While still teaching, he attended Seminary at St. George' School of Theology and was ordained a priest in the Anglican Communion in 2007.
Don2 passed away in March, 2011.  He left behind his wife, Jeri, and two daughters.  Don2 has been described as a "Current Day Renaissance Man".  JMC50 is proud to be a small part of his legacy.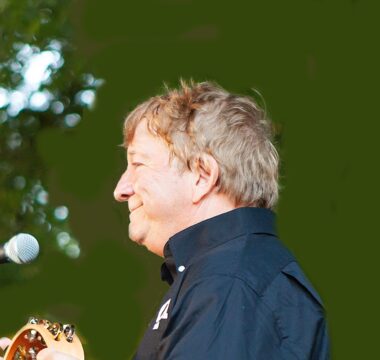 Dave and Hugh Cole went to the same high school in St. Louis, but were in different bands.  Dave started out singing and playing drums, but soon found out that he wasn't coordinated enough to be both a drummer and a singer, so he quickly moved on to keyboard.  Miller's Cave "discovered" Dave while he was jamming on an old Lowery organ in Rolla's student union.  He fulfilled the role of keyboard and one of Miller's Cave's three lead vocalists while attending Rolla.
After graduation, Dave played in various rock bands in the St. Louis area, until he moved to Indianapolis.  There he co-founded a 10-piece show band called the "Raydio Flyers".  The group was very popular in Indy and became the house band for the Indianapolis Colts and Pacers.  They played at the Indianapolis 500 and performed as an opening act for the likes of Gary Puckett, The Association, Johnny Rivers and others.
Dave is now semi-retired from professional music and is living on a ranch near Austin, TX with his lovely wife, Lou Ann.